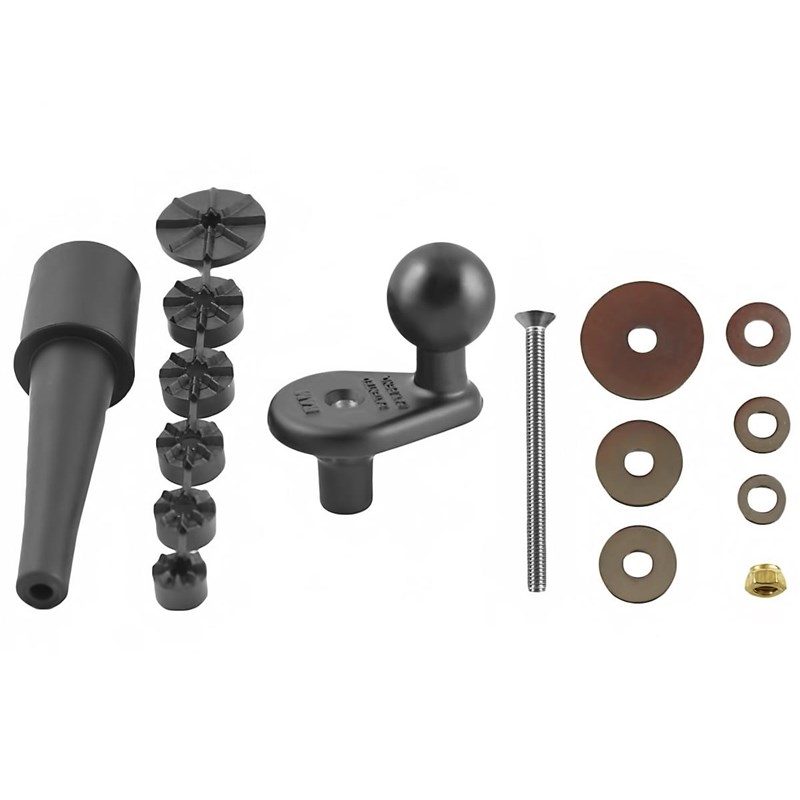 RAM Fork Stem Base with 1in. Ball
Product Description
The RAM fork stem mount is one of the cleanest ways to mount small electronics on your motorcycle. Simply slide the assembly into the hole of the stem and tighten the machine screw to create a tight fit.
This part is designed to fit into the cylindrical bore wall of fork stems and will work with stems that measure from 12-20mm and 28mm or .5in.-1.10in. at the following intervals:
Metric: 12mm, 14mm, 16mm, 18mm, 20mm, 28mm
Standard: .5in., .55in., .63in., .71in., .79in., 1.10in.
Powder Coated Marine Grade Aluminum
1in. Rubber Ball B Size
NOTE: Certain motorcycles require adding electrical tape to the area of the plug that is the largest diameter until it fits snugly in the stem.